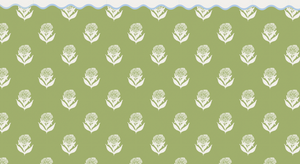 Welcome to The Socialite
We believe in the power of our surroundings and finding joy in the little things. And we believe that traditional prints belong in every room of a home. Our mission is to take the designs of past and bring them to life on everyday items.
At the same time, we believe in waste reduction and sustainability. This is why we chose to custom make each order that comes through our shop and ship directly from our manufacturers. When possible, we aim to use local, US-based suppliers in an effort to support these locally owned small businesses.